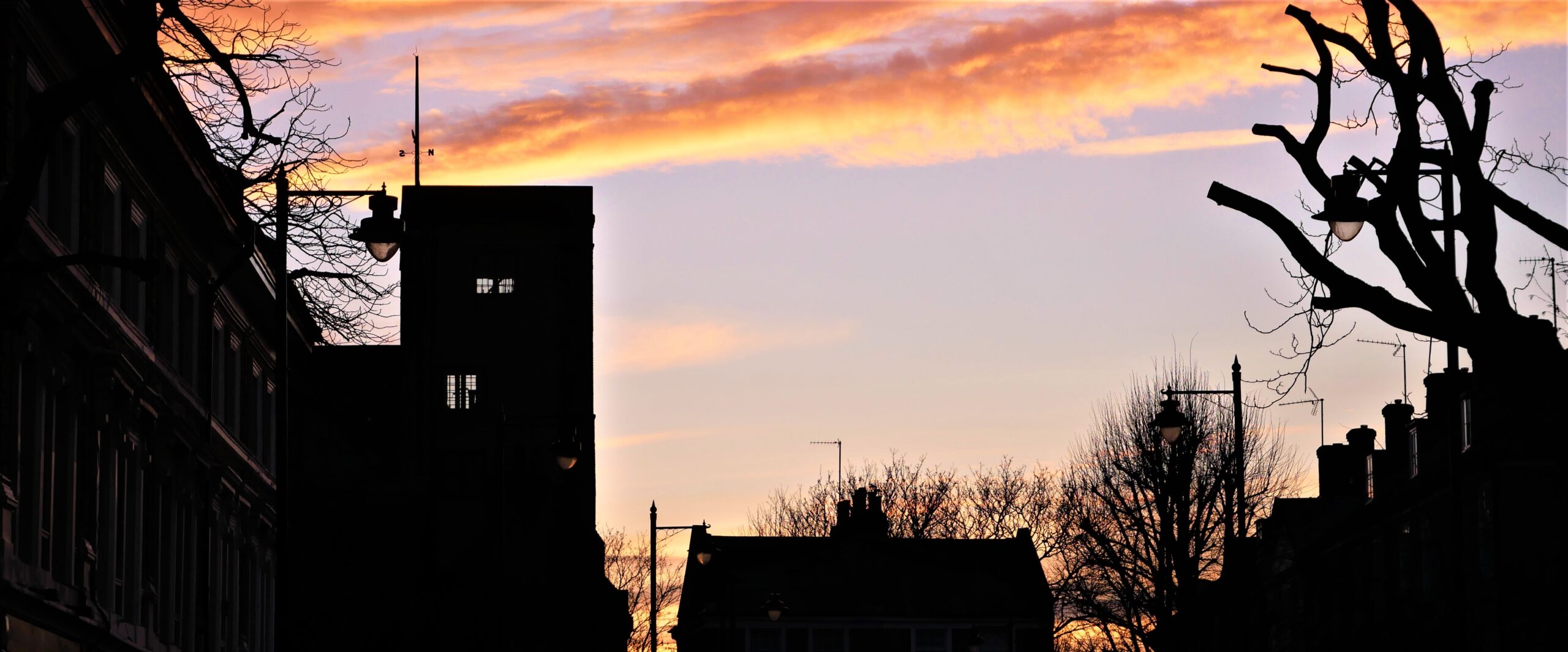 WEST CANONBURY LOW TRAFFIC NEIGHBOURHOOD (LTN)
Many of you have been concerned at the way these proposals have been introduced, the timing and the implementation, without a proper consultation. This is despite vociferous opposition to the scheme and the positioning of the filters. The Canonbury Society was disappointed not to have been able to sway the traffic planners prior to implementation. We are conscious that many of our members are not against the principle of establishing people-friendly streets but there is a widely-held view that the initiative has been rushed through with insufficient planning and with woeful disregard for the needs of the infirm and disabled and other disadvantaged groups. The effect on our local shops has been immediate and profound.
The lack of consultation under current legislation seems to be lawful. We have received repeated reassurances that this is a trial scheme only and that a proper and full consultation will take place post-implementation. Accordingly, in the first six months to March/April 2021, the council is inviting residents to voice their concerns and identify problems relating to the scheme which might be resolved by adjustments being made at an early stage. A formal consultation by the Council will be held in October/November 2021 after which a decision will be taken as to whether the scheme should be made permanent when the experimental order ends in 18 months' time, or modified, or cancelled.
It is vital that we monitor the effect of traffic in our area – not just in our ward but the knock-on effect on other roads and access points, and we continue to need your help whether you support the scheme, or aspects of it, or whether you oppose.
Traffic surveys
We conducted a survey on the LTN in December and you can see the results here. We plan to conduct a second survey in September 2021 when traffic levels may have returned to normal. Members will be sent the survey by email.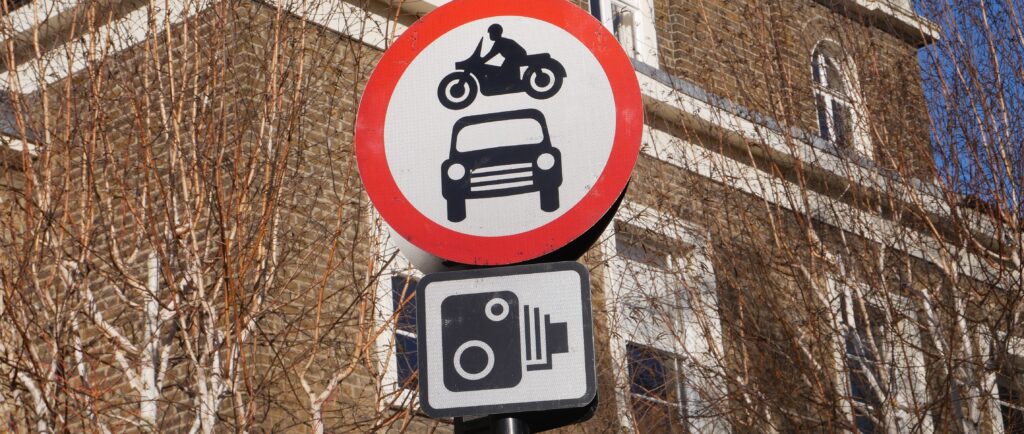 Make your views known 
The Canonbury Society is monitoring the West Canonbury LTN and the new layout at Highbury Corner. Please share your views and detailed experiences with Canonbury Ward Councillors:
The Canonbury Society Calls for Traffic Exemptions
When the Council showed the Society's traffic committee proposals for the Canonbury West LTN in July 2020, we argued strongly that traffic filters should be on the St Paul's Road boundary of Canonbury, operating only in morning and evening rush hours. This was rejected by traffic modellers on the grounds that the Council's plan was not to have timed restrictions, except around schools. We then asked for automatic number plate recognition (ANPR) exemptions to allow residents to drive in and out freely. This was also rejected, although cameras now in place could easily be adapted for this purpose. Now, we are calling again for the Council to use ANPR technology to allow exemptions for Canonbury residents, blue badge holders, black cabs and health professionals making home visits.
Local help during the pandemic:
The Canonbury COVID-19 Mutual Aid Group offers support for neighbours during the COVID-19 outbreak. If you need help please get in contact by telephone on 0203 026 4438. Lines are open 10am-1pm Monday, Wednesday, and Friday.  Outside of these hours, leave a voicemail message and Canonbury Mutual Aid will get back to you as soon as possible. You can also email hello@canonburymutualaid.com
 We Are Islington on 020 7527 8222 (lines open 9am-5pm Monday through Sunday).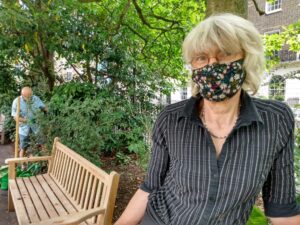 The Friends of Canonbury Square
The Friends of Canonbury Square hold community gardening sessions on the third Saturday of every month, apart from in August when they take a break. For further information see their website.
We are working together to put the sparkle back into our community square. Please like and share the Facebook page and feel free to send ideas and updates for the website info@friendsofcanonburysquare.org.uk.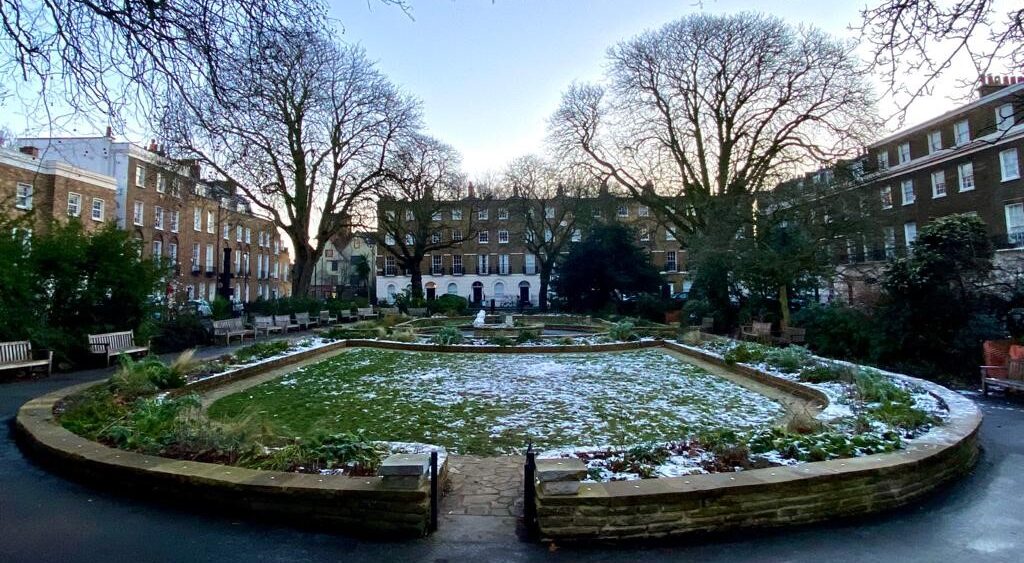 Report anything that looks suspicious!
Islington's Greenspace team have provided contact numbers to ring if you see anything in the Canonbury Square parks that worries you, call Parks Patrol on 07970 893588. This is a two-person team with dogs that work during day-light hours and after-dark. They work closely with the police. You can also call the Anti-social Behaviour team on 0207 527 7272. This team works with Parks Patrol and typically deals with threatening and drunken behaviour.
ALERT: Catalytic converter thefts from cars in Canonbury
Please be aware that thieves operating in the Canonbury area are stealing catalytic converters from parked cars. For tips on how to protect your car, please click on this link.
In memoriam: Gavin Menzies 14 August 1937–12 April 2020
The Canonbury Society lost a loyal member in 2020, and a great friend and neighbour in Gavin Menzies. Gavin wrote about why he loved Canonbury in the 2014 edition of our newsletter. Our thoughts are with Gavin's wife Marcella and his daughters Vanessa and Samantha.
If people want to make any donations in his name please do so to Alzheimer's Society or Parkinson's UK.