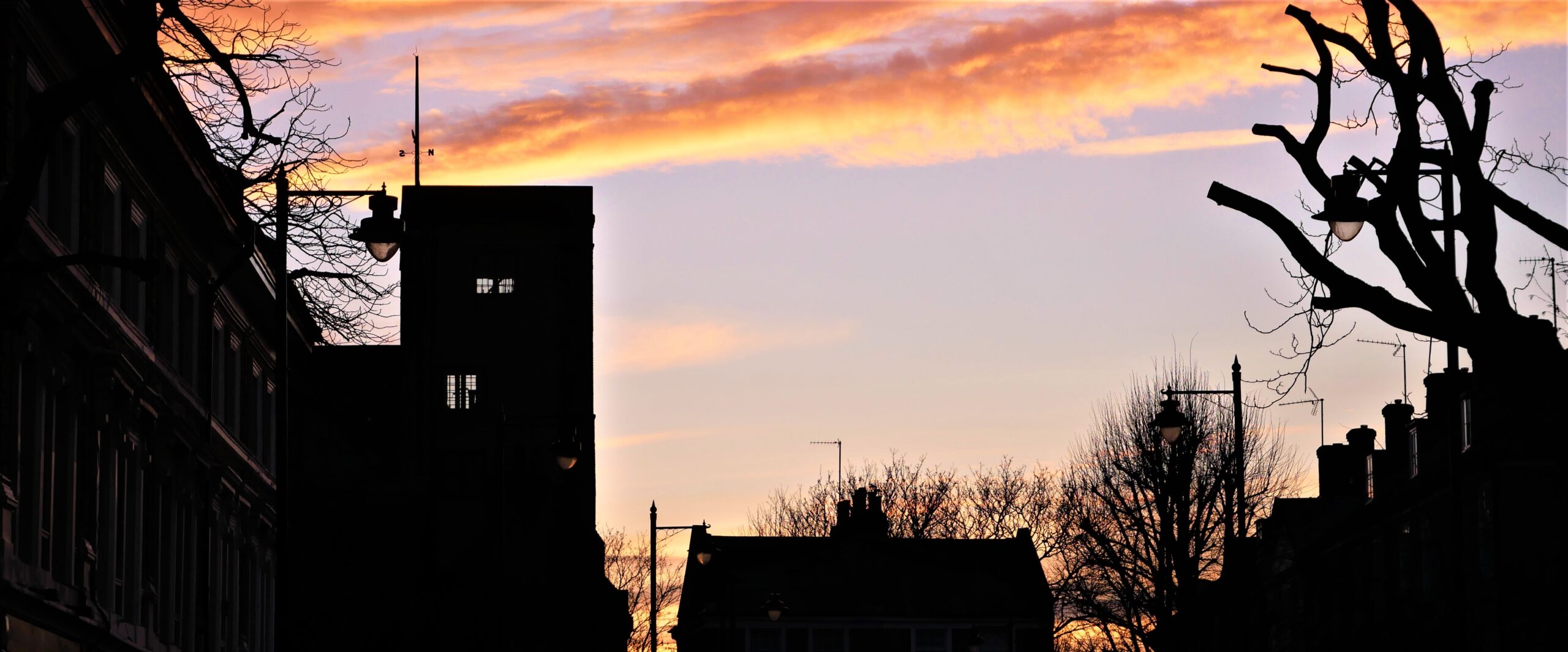 CANONBURY WEST LOW TRAFFIC NEIGHBOURHOOD (LTN)
The Canonbury Society LTN Survey II – see results here
The scheme has now been in force since December 2020. The Council will take a decision by May 2022 on whether to make the scheme permanent with, or without, modifications. Their decision will not depend solely on the views of residents. They will also take account of a fuller report on the effects of the trial, and the feedback they get at proposed consultation events.  
You should have received a leaflet from the Council summarising the results of its interim report on the Canonbury West people-friendly streets trial. (You can find our comments on the interim report below.)
St Mary's Ward
We have seen draft plans by the Council to restrict through traffic between Upper Street and Canonbury Road/Essex Road. These have not yet been finalised and published for consultation with residents of St Mary's Ward. If they are confirmed they would cut all through traffic in Braes Street, Cross Street and Gaskin Street. Traffic in Canonbury Place will be one way towards the east. This would make it extremely difficult for residents of Canonbury Square and Alwyne Villas to reach Upper Street or the Angel. We shall be contacting local councillors and you may wish to do so.  Their email addresses are: 
Blue badge holders
The Council have now agreed to exempt blue badge holders from the restrictions in their own neighbourhood with limited exemptions in other LTN areas. We think this is too restrictive and details of how the exemption would work are still sketchy.  We shall be pressing for blue badge holders to be exempt throughout the borough and the whole of London. 
Possible changes to our LTN
It now seems very unlikely that the LTNs in Islington will be abandoned. They are not just an Islington Council policy but also reflect the London Mayor's transport strategy and the Government's policy on reducing carbon emissions. The Government's aim, set out in their huge document: Net Zero: Building back better is that 'half of all journeys in urban areas will be cycled or walked by 2030' and they say that they will spend £2billion to deliver 'thousands of miles of safe, continuous routes for cycling in towns and cities…along with more low traffic neighbourhoods and school streets'.
Moreover, as we are so close to the traffic congestion of Highbury Corner and St Paul's Road, if the LTN were to be removed the volume of traffic cutting through Canonbury would be substantial.
One option would be to restrict some of the entry and exit filters to peak hours, or to relocate the filters. If the St Mary's Ward proposals are confirmed our original preference to have the Canonbury West filters next to St Paul's Road and allow entry and exit via Canonbury Square and Canonbury Road would now be much worse because they would cut us off from Upper Street and the Angel which we can presently access via Compton Road, Grange Grove and Highbury Corner.
Canonbury West Action group
A number of groups in Islington are pushing for the use of Automatic Number Plate Recognition (ANPR) to allow residents to drive through the LTN restrictions on a borough wide basis. Such a scheme is used in Hammersmith and Fulham.
Some residents in Canonbury West are forming a campaign group for the use of ANPR as stated above. If you are interested in being part of the Canonbury West Action Group please contact canwestobjects@gmail.com
Comments on the Canonbury West people-friendly streets trial report
You should have received a leaflet summarising the Council's main findings in an initial survey. You can access the full 86-page report here.
We find the report difficult to understand in several respects:
Traffic counts in the area north of Willow Bridge were carried out only in Canonbury Park North, Canonbury Park South and Compton Road. (There were no counts in Canonbury Place, Grange Grove, Alwyne Villas, Alwyne Place or Alwyne Road or in Willow Bridge Road.)

There were counts on boundary roads (St Paul's Road, Essex Road, Canonbury Road and in Canonbury Square)

Not surprisingly, traffic

fell in Canonbury Square which was part of the rat-run avoiding Highbury Corner. But it is not clear why traffic fell much more (76%) in the evening peak than in the morning (44%)

Canonbury Park North, which was also part of the rat-run had a fall of 12% in the evening peak but an increase of 18% in the morning. And a 4% increase overall which may be due to its role as one of the routes in and out of our neighbourhood.

The much higher falls in Canonbury Square than in Canonbury Park North (both parts of the previous rat-run) are difficult to understand though the higher Canonbury Square fall in the evening may be part of cutting off a secondary rat run from Canonbury road to St Paul's Road and Highbury Grove via Compton Road. This is consistent with the figures for Compton Road (down 32% in the evening peak) but not the morning where figures were up 4%

In Canonbury Road the falls in the area between Canonbury Square and Highbury Corner were much higher than in the area close to Essex Road. If a previous rat-run between Canonbury Road and Compton Road were the explanation (via Alwyne Villas or Canonbury Square) one would expect the difference between north and south flows to be the other way round. More plausibly a lot of traffic is avoiding the approach to Highbury Corner by turning into and out of Canonbury Square to the west.

 The figures for Canonbury Park South (a cul-de-sac at the St Paul's Road end) are particularly hard to believe. Why should traffic be up 51% in the morning peak and down16% in the evening? We suspect that the counters were not in Canonbury Park South but in the link between Canonbury Park North, Grange Grove and Canonbury Place or Willow Bridge Road. Even so they do not make sense.

The figures for St Paul's Road – up 22 to 37% are less of a surprise and are the only significant increases in all the Islington LRNs so far, plus a huge fall in cycling paralleled by big increases in alternative routes (Canonbury Park North and South and Canonbury Square).
We should like to know whether any of these changes reflect your personal experience of the scheme and we are conducting a second survey. Please complete the survey by 15 December 2021.
Results of Traffic survey from December 2020
We conducted a survey on the LTN in December and you can see the results here. 
Recent Correspondence with Islington Council regarding LTNs
Our comments and anecdotes sent to the council on 28 January and be read here and on 4 February can be ready here.
You can view the Council decision report here and the consideration of The Canonbury Society response here.
You can read the letter sent to Cllr Champion on 16 May 2022 here.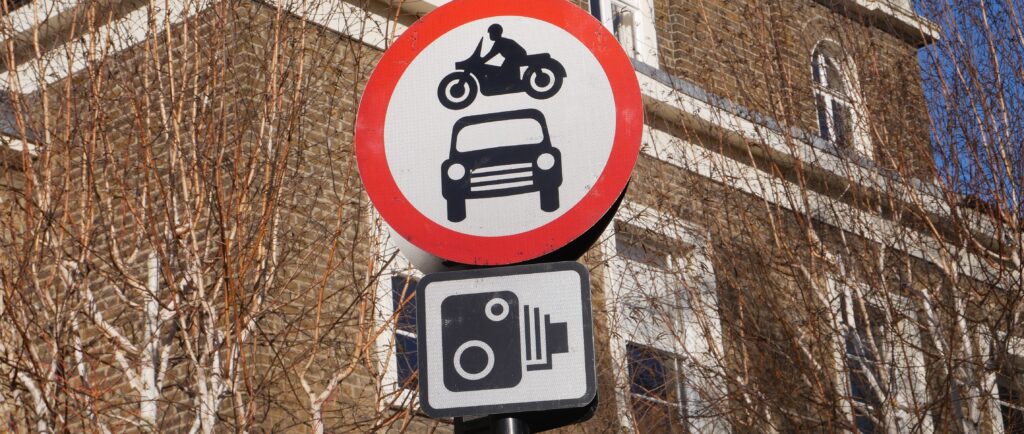 The Friends of Canonbury Square
The Friends of Canonbury Square hold community gardening sessions on the third Saturday of every month, apart from in August when they take a break. For further information see their website.
We are working together to put the sparkle back into our community square. Please like and share the Facebook page and feel free to send ideas and updates for the website info@friendsofcanonburysquare.org.uk.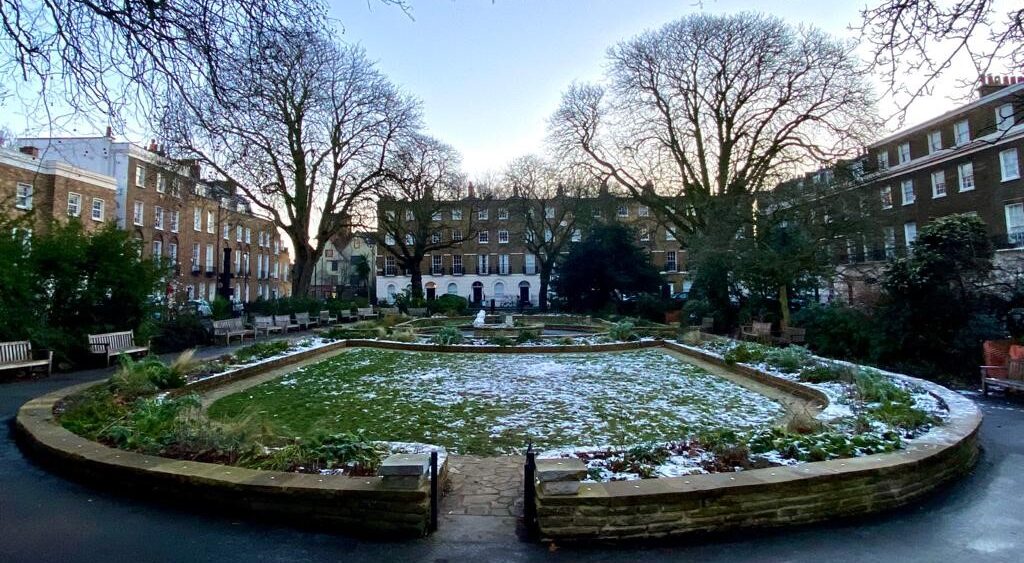 Report anything that looks suspicious!
Islington's Greenspace team have provided contact numbers to ring if you see anything in the Canonbury Square parks that worries you, call Parks Patrol on 07970 893588. This is a two-person team with dogs that work during day-light hours and after-dark. They work closely with the police. You can also call the Anti-social Behaviour team on 0207 527 7272. This team works with Parks Patrol and typically deals with threatening and drunken behaviour.
ALERT: Catalytic converter thefts from cars in Canonbury
Please be aware that thieves operating in the Canonbury area are stealing catalytic converters from parked cars. For tips on how to protect your car, please click on this link.
In memoriam: Gavin Menzies 14 August 1937–12 April 2020
The Canonbury Society lost a loyal member in 2020, and a great friend and neighbour in Gavin Menzies. Gavin wrote about why he loved Canonbury in the 2014 edition of our newsletter. Our thoughts are with Gavin's wife Marcella and his daughters Vanessa and Samantha.
If people want to make any donations in his name please do so to Alzheimer's Society or Parkinson's UK.