The principal aim of the Society is to conserve the special character of Canonbury by opposing incongruous redevelopment or building alterations and promoting changes that might enhance Canonbury.
We monitor and, where necessary, make submissions of objection or support on planning applications.
Our secondary function is to promote social cohesion within Canonbury by organising a Christmas Party and a Summer Garden Party for members.
We hold an Annual General Meeting in May.
We assist other organisations in Canonbury, such as the Rose Bowl Youth Club in the New River Green Estate, Urban Hope, a youth and community project and the Friends of Canonbury Square.
We enjoy close contact with other nearby organisations concerned with the built environment such as the Islington Society, The Islington Archaeology and History Society, The Upper Street Association, The Highbury Fields Association and join together to a campaign where necessary.
We keep a close watch on the management of traffic and parking within Canonbury and work with the London Borough of Islington to ensure the best results.
We keep a close watch on the preservation of trees within Canonbury.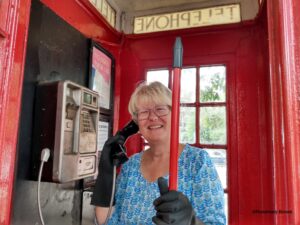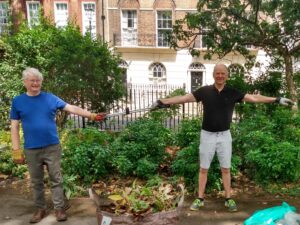 Our Statement of Values
We have recently adopted a Statement of Values — guiding principles that are core to us and how we operate. They have been crafted and agreed by every member of the Canonbury Society committee. We will use our values to guide us, motivate us and keep us on track. You can download our values sheet here.
Statement of Values
Our mission: Uniting our local community to safeguard Canonbury's built and natural environment.
Our committee: The Canonbury Society is led by volunteers from a diversity of backgrounds and occupations committed to working together for the greater well-being of Canonbury.
Our five values: Statements and guiding principles that define what is important to the Canonbury Society committee and steer the way we work.
Civic responsibility: We work in the best interest of the Canonbury community while respecting the concerns of society at large.
Fairness: We are independent and use our best judgement based on relevant information and evidence to make decisions and take actions. We act with integrity, openness and impartiality. We are accountable to our members.
Inclusivity: We are open to all in the Canonbury community. We encourage neighbourliness, community engagement and participation. We promote and support local organisations challenging inequality and tackling poverty.
Influence: We foster a pro-active relationship with our local authority — Islington Council, Canonbury Ward Councillors and others. Our voice is heard, respected and able to influence decisions affecting Canonbury.
Cooperation: We value partnerships with other organisations striving to protect and enhance our heritage, our environment and our community.
Some local charities:

The Rose Bowl is a small, local charity run by volunteers to support the Rose Bowl Youth Centre on the New River Green Estate. The borough of Islington has the second-highest level of child poverty in the UK – 49% of Islington's children live in poverty. The area around the Rose Bowl Youth centre is the most deprived area in Islington. The Friends support the Rose Bowl to tackle issues of social exclusion of young people through innovative, targeted and effective programmes to develop a sense of personal worth and belief.
Further details and how you can support the Friends of the Rose Bowl can be found on their website or email: info@friendsoftherosebowl.org.uk.

Founded in 2000, Urban Hope is a project of St Stephen's Church, Canonbury. Urban Hope exists to serve young people, their parents and families, the people down their street and the wider community.
Urban Hope offers a range of activities — tennis, music, cookery and weekends in the countryside — which are important in giving disadvantaged young people opportunities they wouldn't otherwise have. The personal support that young people are offered through Urban Hope helps them stay engaged in education, find employment or go on to university.
In 2012 Urban Hope worked with 362 young people, running 390 group sessions and 209 targeted support sessions.
To learn more about Urban Hope and how you can help visit their website.

Islington Giving was formed in 2010 to address issues in the borough and to invest in young people, tackle poverty and help confront isolation. Islington Giving currently supports over 30 local projects and asks residents and businesses to give what they can, be it time or money, to make a difference to the local community. For information, visit their website; call 020 7014 5999 or email mail@islingtongiving.org.uk
The Margins Project at Union Chapel offers support to people facing homelessness and crisis with showers, clothes, hot food, computer access and advice on housing and benefits.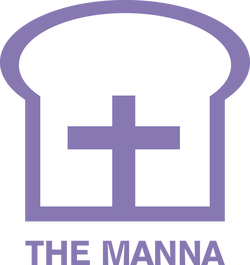 The Manna
The Manna at St Stephens Canonbury has expanded its work to offer showers, laundry, food (cooked by the Myddleton Arms), computer access, and advice to rough sleepers and vulnerable residents. Donations of men's winter clothes, books, phone chargers and carrier bags are welcome.